Wednesday January 27, 2005
Mystery Mail
So I've been getting email messages from the Contact me link that are completely empty for a while now. I just got another one this morning. The email stuff appears to work fine when I test it, so I suspect that the cause is search engines crawling my site and hitting the page that submits the email, but I won't know for sure until I do a little more detective work. I am now capturing the IP address of the sender, so that may help.
If you have, in the last couple of months, sent me an email and I have not responded, it could be that I didn't get the email (or at least not an email with anything in the body or subject), so please send an email this way and let me know that you have sent an email that has not been responded to.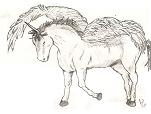 I've churned out a few substandard sketches over the past couple of weeks: a Transformer, a winged unicorn, a Bionicle and a really bad violin. They have all been added to the Drawings pages.
There are also a few new snapshots of the girls in the My Angels section of the site as well as a couple of Emeli's latest drawings. She could really shape up to be quite an artist (or maybe it's just a parent's pride speaking).
I have been making little changes to the site here and there. The top menu changes are the most glaring example of my efforts.
Star Wars spoiler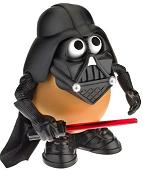 Dan, the angry elf, Denney sent me an email this week with the basic plot outline for the upcoming Star Wars - Revenge of the Sith (episode III) novel.
This is the novelization of the movie script, so there's no guarantee that the movie will offer a direct parallel of the story presented here, but it will probably be pretty close. And it's not like anyone out there doesn't already know the gist of the upcoming movie's plot: Anakin becomes Vader, Palpatine becomes Emperor, Luke and Leia are conceived, the Jedi are exterminated or sent into exile. If you are hungry for the details behind these basic plot elements, you can read the text of the email that Dan forwarded to me.
Opus
Opus seems to be continuing its descent to mediocrity. Or maybe Bereke's just suffering from writer's/artist's block. Either way, the strips (with the exception of those I haven't seen and can't offer an opinion on) have been less impressive from an artistic viewpoint and definitely less impressive from a humor standpoint. I did scan the last three weeks strips, in spite of their mediocrity. Enjoy.
The January 9 strip has Opus on a blind (internet-arranged, I assume) date. The joke is that everybody lies about their appearance on the internet (personal ads, whatever). Sorry Berke, it's been done.
The January 16 strip has Opus experiencing computer problems. Sure, we can all relate, It's happened to all of us. Berke is obviously an Apple guy (note the strip's title).
The January 23 strip has Steve Dallas apologizing for sexually harassing his newfound son's nanny. The apology is less than successful and Steve's sexist piggish-ness is proven to remain intact. I'm still not sure what the "gay" references in earlier strips were all about.
Books
Going Postal


Here is a brief synopsis: a con man, Moist Von Lipwig, is put to death for numerous crimes against society, He discovers that his death was faked, to his surprise, by Lord Vetrinari (Patrician of the city) so he could be reprieved and put to work as the new Postmaster of the defunct Ankh-Morpork post office. Moist manages to revolutionize Ankh-Morpork mail and the usual Discworld hilarity ensues. And they all live happily ever after. Or most of them do, anyway. But it's no sugary, Disney ending.
The central character of the story was, surprisingly, a new guy: Moist. The old familiar faces popped up here and there. Vetrinari had a major role and Ridcully and Stibbons had a scene, but Commander Vimes and the rest of the watch had minor roles. Rincewind and the Lancre witches didn't even get a mention.
The book has loads of funny bits, but two Lord of the Rings references stand out in my memory:
Still, he felt good.
Perhaps this was that "warm and fuzzy wonderful warm feeling" people talked about. And what would he have done with the money? He'd never have time to spend it in any case. After all, what could a master criminal buy? There was a shortage of seaside properties with real lava flows near a reliable source of piranhas, and the world as sure as hell didn't need another Dark Lord, not with Gilt doing so well. Gilt didn't need a tower with ten thousand trolls camped outside. He just needed a ledger and a sharp mind. It worked better, cheaper, and he could go out and party at night.
and the second:
"It's still not working, Mr Stibbons!" he bellowed. "Here's that damn enormous fiery eye agin!"
"I'm sure we have the right--" Ponder began, fiddling with the rear of the big disc.
"It's me, sir, Devious Collabone, sir," said a voice from the omniscope. The fiery eye pulled back and was replaced by an enormous fiery nose. "I'm here at the terminal tower, sir, in Genua. Sorry about the redness, sir. I've picked up an allergy to seaweed, sir."
and what, you ask, is an omniscope?
A

n OMNISCOPE is one of the most powerful instruments known to magic, and therefore one of the most useless.
It can see everything, with ease. Getting it to see anything is where wonders have to be performed, because there is so much everything--which is to say, everything that can, will, has, should, or might happen in all possible universes--that anything, any previously specified thing, is very hard to find. Before Hex had evolved the control thaumarhythms, completing in a day a task that would have taken five hundred wizards at least ten years, omniscopes were used purely as mirrors, because of the woderful blackness they showed. This, as it turned out, is because "nothing to see" is what most of the universe consists of, and many a wizard has peacefully trimmed his beard while gazing into the dark heart of the cosmos.
There were very few steerable omniscopes. They took a long time to make and cost a great deal. And the wizards were not at all keen on making any more. Omniscopes were for them to look at the universe, not for the universe to look back at them.
Besides, the wizards did not believe in making life easier for people. At least, for people who weren't wizards. An omniscope was a rare, treasured, and delicate thing.
I could explain Hex, but it existed before this novel, so there isn't really a good quote to explain it. Suffice to say that it's a big "magical" computer that the "fringe" wizards (the more tech-oriented) spend much of their time working on.

Terry Pratchett has done it again. I greedily tore through this book in a couple of days (remorseful, as always, when I reached the end so quickly). One other thing worth mentioning: my copy was signed by Terry Pratchett (directly from the publisher). I thought that was pretty cool (though it's much more fun when he signs in person). If you appreciate good Sci-fi or Mystery genre fiction and especially if you collect signed books, check out Mysterious galaxy before you buy from anyone else.

The Three Stigmata of Palmer Eldritch

This was the first of three Philip K Dick stories I read before beginning Going Postal. It was interesting and thought-provoking, but was not the lighthearted romp that Pratchett does so well with.
The story, as with all the other Dick stories I have read, is set in our past, but Dick's future (it was written in the 60s): 2002. The Earth has become an inhospitable place with killer heat during the days and resort on the polar ice caps. No attempt is ever made to explain the cause of the extreme temperatures--did scientists even know about the ozone layer deterioration back then? Genetic manipulation is pursued by the rich to speed the body's evolution to deal with the new climate; resulting in thick hide-like skin, giant bulbous heads and either advanced intelligence or idiocy (depending on the success of the treatment).
The other planets in the solar system have been colonized, but the colonies are drab, lifeless, horrible places that no one wants to live in. A draft is used to select colonists who will be forced to settle on the barren worlds. One of the primary industries of this dark future is the manufacture of miniatures representations of all that the colonists have left behind. Another is the drug trade that "transports" the colonists into the miniature settings.
Hallucinogenic drugs play a major part in the story. But the idea is that they are expanding your awareness, not just making you hallucinate. Dick was no stranger to the magical worlds of LSD, I would guess.
The primary character of the story has pre-cognitive abilities (which are used to determine which miniature objects will sell best to the colonists). Pre-cognitive abilities seem to be a common trait in the future and are an ability that can be developed by anyone. Much of the story takes place in drug-induced dream worlds, which is confusing, and you often feel like you are "in" a lengthy Twilight Zone episode. Sadly, the story ends with a confusing theological message and doesn't provide any real closure.
Do Androids Dream of Electric Sheep

This story is set in a more distant future: 2021 (although the movie adaptation of the novel, Blade Runner, sets the story in 2019). The setting is San Francisco on a post-World War Terminus Earth. The Earth is largely uninhabitable due to massive fallout from the war (the details of the war are never revealed).
Unlike the population in The Three Stigmata of Palmer Eldritch, the citizens of this Earth are anxious to get off planet and become colonists on a new world. A perk for the colonists in this story: android slaves. Another effect of the war: the majority of the species of animals on Earth have died out due to the radiation from the radiation, so ownership of any animal is a key sign of social status.
Drugs aren't used on this future Earth, but mood adjusting electronic devices keep the down-trodden populace cheerful in the face of the devastated world. Television is limited to one channel: Buster Friendly and his Friendly Friends. Religion, Mercerism, is provided by another electronic box that transports the user to a third-person vantage point of the religion's messiah, Mercer. Mercer is very much a Christ-like figure--but you are never really sure if he is what he appears to be.
The theme of the story seems to be "are the sentient machines, androids, really alive and do they deserve to live?" Blade Runner didn't really explore this them very well, but the novel does a good job of relating an android's perspective.
Ubik

This story, set in the Dick's future, is set in our past: 1992. Earth appears to be a livable place free of fallout or a destroyed ozone-layer. Pre-cognitive and mind-reading abilities have become common in this world. Protection of intellectual property, even mental property,is dependent on anti-precogs that block the mind-readers with their own opposite-tuned abilities.
The world is filled with automatons that require payment before they will render service: doors, refrigerators, electronic newspapers, etc. It's oddly reminiscent of Douglas Adam's Sirius Cybernetic Corporations machines with Genuine People Personalites. The clothing worn by the inhabitants of this world defies description. Every mismatched combination of attire imaginable is donned by the characters: men wearing women's clothes, women wearing men's, clashing patterns and colors. It's weird.
Half-life, the lingering of a body's consciousness immediately after death, is now accessible to grieving family members. Most of the story actually takes place in this "half-life" universe populated by the dead. As with the hallucinogenic world in Palmer Eldritch, the reader is never quite sure when events are occurring in the real world and when events are occurring in half-life. The ending confuses matters even more.
The title of the story, Ubik, is revealed to be a shortened form of Ubiquitous. I wasn't exactly sure of the meaning of the word before I read the story, but I doubt that I will ever forget it now.
Movies Remember the Titans

I was pleasantly surprised after watching this film, having expected something much different. I thought it was going to be one of those "dedicated coach motivates a team of miscreants to greatness" types of movies. What I didn't expect was a movie that deftly explored racism.
Denzel Washington is as impressive in this film as he always is. I find it had to go wrong when Denzel is in a movie. Hayden Panettiere played the daughter of the displaced white coach. She was only 11 years old at the time, but played her part remarkably well. She's a real cutie, too.
This is definitely a movie worth seeing, so go rent it if you haven't seen it yet.
Lemony Snicket's A Series of Unfortunate Events


This is the only movie I have seen in the theater since National Treasure. I wasn't really expecting much from the movie, but had heard it was pretty good. So, having no better options, I went to see it with the wife.
It was interesting enough, but the story's pacing and narration were obviously done in a manner that would appeal to children. There were a few funny bits here and there: my favorite was the baby that gnawed on everything. Emily Browning, who plays the oldest sibling, looks very much like a young Shannen Doherty (pre-attitude).
The web site for this movie has some clever flash animation. It's worth a look.
Dodgeball


I thought, when it began airing previews, that this movie looked too dumb to see. Who would believe a story about grown men and women playing dodgeball? But I have seen dumber sports shown on ESPN2. If people will watch billiards and bowling, why not dodgeball?

The basic plot: a slacker, Vince Vaughn, who owns a gym for slackers, Average Joe's, is in danger of losing his gym to the fitness-nazis across the street, Globogym. His only way out is to raise $50,000 to pay off the bank. The slacker and his co-slackers, one of whom is a pirate, try everything they can imagine (even an "Average Joe's car wash" to raise the money and finally discover a dodgeball competition that pays $50,000 to the winner. So they sign up and begin practicing.

Christine Taylor,Marcia of the Brady Bunch movies, plays the bank auditor who is handling the case for Globogym's bank. She, of course, falls in with the underdogs and displays her sweet skills with a dodgeball and her kissing skills ...with another woman.

The DVD has the "alternate ending which was actually the originally scripted ending that test audiences hated. Who wants to see underdogs lose? If I wanted to see that, I'd close my eyes and replay my day in my mind's eye.

The cast of Office Space fills quite a few roles in the move (always a good thing) and David Hasselhoff has a funny cameo role. Sure it was offensive at times (the S&M uniforms were pretty bad), but I laughed. A lot.

Tell me what you think about all of this.